Find Savings
Light bulbs & fixtures
Energy-efficient light bulbs & fixtures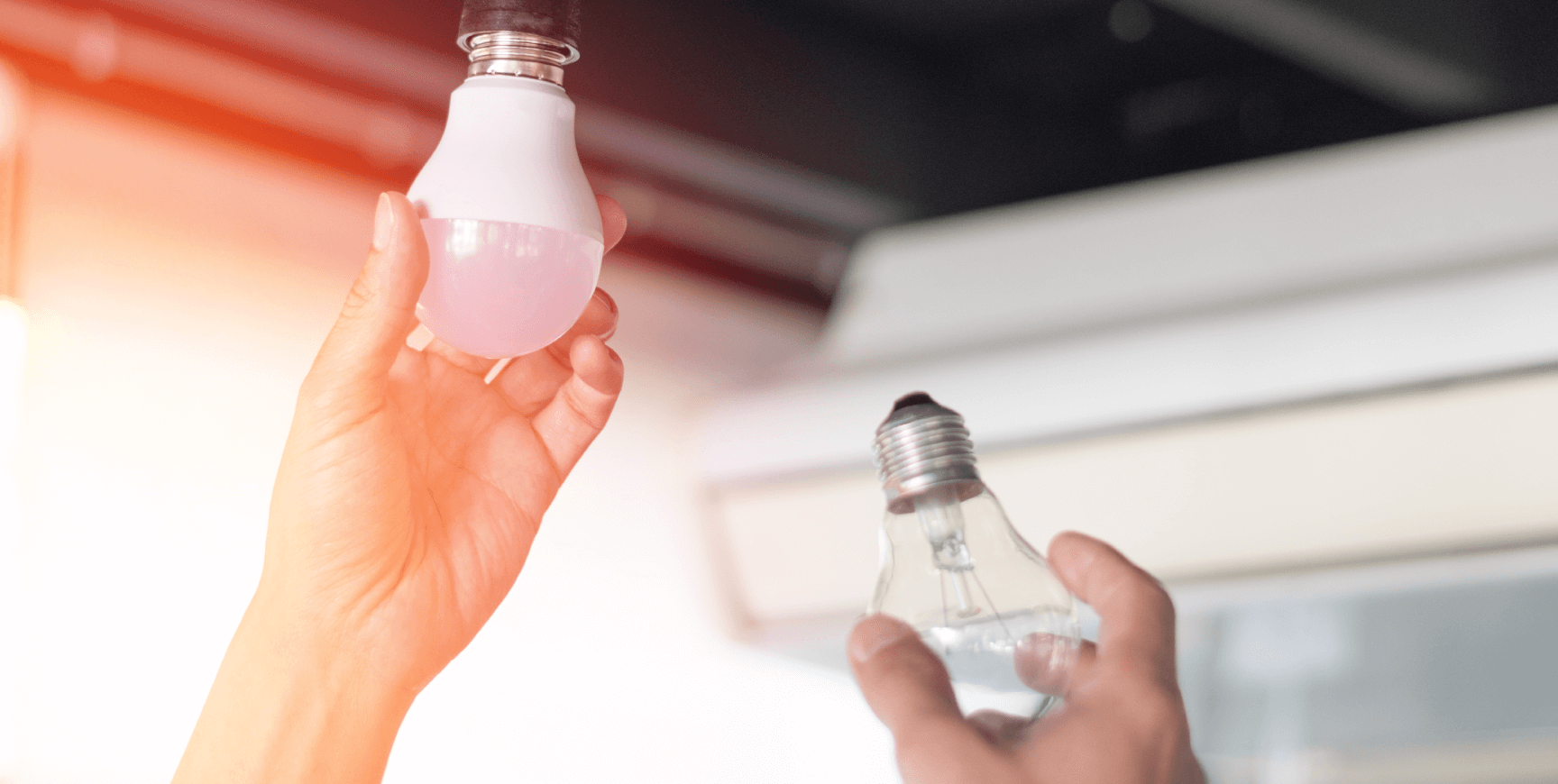 Special pricing available
Efficient light fixtures turn on the savings
Get special pricing on qualified light fixtures and see the savings on your electricity bill. Many ENERGY STAR® light fixtures are designed for long-lasting LED bulbs, which offer superior performance and up to 75 percent greater efficiency than ordinary incandescent bulbs. Efficient light fixtures are available in hundreds of decorative styles and hard wired options, and include all of the convenient features you've come to expect.
Twist and save with efficient LEDs
Participating retailers offer discount pricing on qualified LED (light-emitting diode) bulbs. There's no easier or quicker way to get on the path to greater home energy savings. Make the switch to ENERGY STAR® certified LED bulbs and lower your lighting costs by up to 75 percent. Look for our in-store signage to find specially priced bulbs.
Long-lasting performance
Along with their outstanding efficiency, ENERGY STAR® rated LEDs can last up to 25 brilliant years. That means less time on the ladder swapping out bulbs and fewer trips to the store purchasing replacements. Once you make the move to LEDs, you're set for a very long time.
Get more lumens out of your watts
LEDs should be judged by the amount of light they provide (lumens) rather than the amount of energy they consume (watts). The more lumens, the brighter the light.
Find the right color temperature
LEDs produce varying shades of light measured in kelvin (K). Bulbs with lower kelvin numbers have a warmer color, while higher kelvin numbers have a cooler color. For light that most closely matches the color of an incandescent bulb, choose bulbs labeled "warm white" or "soft white."
Replacing your CFLs with LEDs?
Light bulbs must be ENERGY STAR

®

rated and on the Qualified Products List
Select stores offer immediate discount pricing at the point of purchase
Available for purchases from Participating Retailers
Customers may purchase no more than 15 bulbs per day
Customers may purchase no more than 15 light fixtures in a single day

Application must be submitted within 90 days of purchasing your new energy-efficient product.
Incentives are associated with the Home Energy Savings program on January 1, 2023  tariff filing approved by the Washington Utilities and Transportation Commission. All incentives are subject to change within 45 days notice. Additional terms and conditions may apply.
Residential electric customers residing in the state of Washington who purchase their electricity from Pacific Power on rate schedules 16, 17 or 18 qualify. Landlords who own rental properties served by the company in the state of Washington where the tenant is billed on rate schedules 16, 17 or 18 also qualify for this program. You can locate your rate schedule on your bill or by calling 1-888-221-7070. Incentive checks are only issued in the name of the Pacific Power account holder.